Pastors and Leadership Summit
Join us next year in Oklahoma on July 9-11 for the 2018 IMAGINE Conference. Gather together with pastors and leaders from around the country as we continue to explore this idea of imagining a different world where followers of Christ are making disciples who make disciples.
Registration Coming Soon!
Institute Trainings for Pastors and Church Leaders
Consider joining us for our quarterly trainings where we explore growth in the relational message and help equip you with tools to take back to your church. Join dozens of other church leaders, business partners, and intimacy therapists in this 2-day event.

Follow the link to learn more about these special events and how you could join.
Small Group Discipleship Resource
Imagine a different world where Jesus' followers were making disciples who were making disciples. What hope and healing might we be able to offer the world in a place like that?
The Imagine Video Series seeks to help lead you through discussions and ideas of what it looks like to be a faithfully committed follower of Christ and experience deep knowing and caring with the watching world.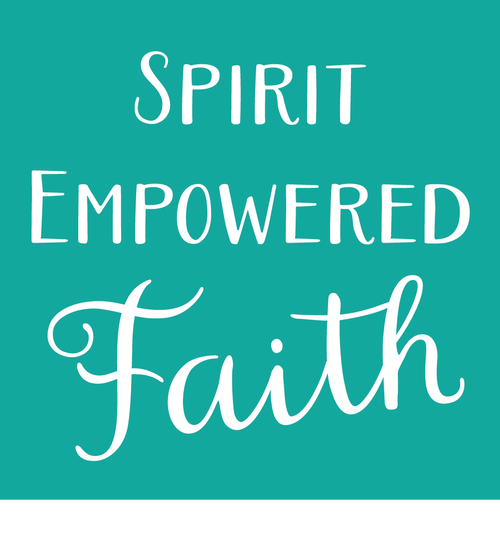 A Spirit-empowered Faith is a faith that is demonstrable, observable, and only possible with the empowerment of the Holy Spirit. The ultimate goal of our faith journey is to relate to the person of Jesus, as His Spirit enables Great Commission living empowered by Great Commandment love. Our world needs men and women who are living as Spirit-empowered disciples and making disciples who in turn make disciples.

Follow the link to learn more about the 40 outcomes of a Spirit-empowered disciple and how to grow in them.
The Crisis of Leadership in the 21st Century church has very little to do with what goes on inside our churches, and everything to do with what is going on inside of those who lead it. The response to this leadership crisis starts with asking 3 questions:
Who am I becoming?
How am I relating?
What am I achieving?
From music to sermons, iDisciple gathers life-changing content to connect people daily with the inspiring Word of God. Enjoy your free basic subscription to iDisciple and gain access to over 300+ ministries and their content.
50 Ways To Bless Your Pastor
We all know how much our pastors give and pour out for the body of Christ. They serve and sacrifice in big ways that often go unnoticed. So, it's no big surprise that our pastors need our encouragement and support to continue on in this good work. Here are 50 ways that you can appreciate and bless your pastor.
Small group gatherings are often some of the best ways to grow in authenticity and multiply the message and love of Christ. Use the following small group flyer to help you cast a vision for which resources might work well for you and your group to continue growing in your faith journey.
Scripture tells us that Jesus lives to make intercession; He lives to pray! If you listen closely, you'll hear what He is praying for: the burdens of your heart, the needs of your life—the Savior is praying for you. Jesus talks to God on our behalf, but is He praying alone? What would it mean if we joined Jesus in prayer?
Praying with Jesus includes articles from some of the most notable authors of our day:
Sammy Rodriguez, Priscilla Shirer, Ronnie Floyd, Dave Butts, Stormie Omartian, Jack Hayford, Josh McDowell, Mark Batterson, Jeff Bogue, Doug Stringer, George Wood, Harry Jackson, Mark Williams, Steve Gaines, Jared Pingleton, Jedd Medefind, Michael Lewis, Mark Dance, Joe Battaglia, Steve Hawthorne, Jeremy Story, and Alton Garrison
The Experiential Gospel of John
The Experiential Gospel of John is designed to engage followers of Jesus as they impart both the gospel and live out a relevant, daily faith (1 Thessalonians 2:7-8). This resource is unique; it is unlike any of the resources you've likely read before because the exercises in each chapter were written with the specific goal of engaging you in a Spirit-empowered faith. These exercises are created to move beyond seeking to simply know or study God's truth and move toward actually experiencing it. Why is this important? It's only an experiential, Spirit-empowered faith that can change our lives and the lives of those around us.
The Great Commandment Principle
How relevant is the modern day church to hurting and needy people?
How effective are today's followers of Jesus in meeting the real needs of people?
The Great Commandment Principle reveals a first-century truth for a twentyfirst-century culture— a simple but profound way of relating to God and others that will restore great relevance to the church while deepening your personal relationships with others. A community of Jesus-followers should be a center of healing and wholeness:
A community where broken people can find healing.
A community where people experience Great Commandment love and are never alone.
A community where Jesus followers actually do the Bible.
A community where transformation is real and witness is a lifestyle.
Who is God? Is He angry and aggressive? Maybe He's just interested in punishing people. Does He care for the weak, sick, and protect children from bad dreams? Or perhaps, He's a genie who gives us everything we want if we believe in Him enough. Does God really hate homosexuals and Muslims? What is God like? How does He view me? What does He want me to do?

To understand the mind of God we must first understand His heart. Suppose God actually loves us and wants what is best for us. How might this affect our understanding of God and our openness to follow Him?
This book is designed to challenge believers to pursue renewed relevance in both their personal lives and their ministries. This course offers fresh insights into the heart of God and the relational nature of the Christian faith, insights which must be grasped if the body of Christ is to have any significant impact within today's increasingly secular, postmodern culture.
In a world where love is growing cold, hurting people are searching for someone who care... Relational First Aid is preparing you to become a good Samaritan. You may be a lay person whom God has led to be involved in reaching out to hurting people in our world. You may be a minister guiding, leading, and equipping a congregation to become a community to help people in pain. This resource is designed to enhance your current insights and skills and to challenge you to employ a biblically based, theocentric model for counseling and caregiving.
Unfortunately, among many Christians today, prayer is more assumed than achieved; it is more preached than practiced. Prayer is too often reserved for crises, rather than done in the sphere of everyday life. Many churches today have been duped into believing that plans, programs, organizations, personal skills, or charisma may be substituted for prayer. Not so! There is no substitute for prayer.

Conversation is a natural part of life, but most people think communication with God through a vibrant life of prayer isn't possible or is only for "super Christians." Conversation With God shares spiritual insights and provides a clear path for all people to experience a deeper relationship with God through prayer. You can walk with the Father more intimately than ever before.
31 Days of Prayer for My Pastor
In a world and culture that is constantly changing day-by-day, the need for godly faithful pastors couldn't be more pressing. The world needs confident, committed pastors who will champion the name of Jesus and lift the mantle of God and His people. As Jesus-followers, we need wise, humble, Spirit-empowered leaders to help us navigate the complexities of this world. That's why we invite you to be part of praying for your pastor.