Download the documents below to get started learning about how you can live a Spirit-Empowered Faith!
40 Outcomes with Overview Description
Receive a detailed list of all 40 outcomes, their Scripture references, and an overview page explaining the significance of these outcomes in the lives of believers.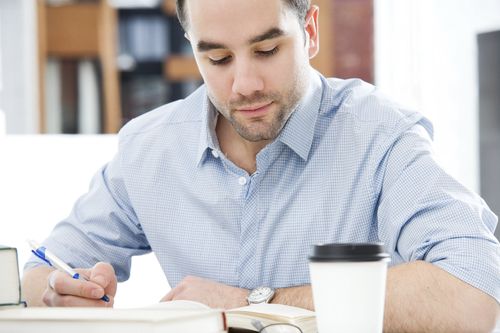 Receive a self-assessment tool to help you measure these 40 outcomes in your life. We are all on our path of becoming more like Christ. See where you are excelling and where you might have growth points in your discipleship with Christ. This assessment could also be used in a small group, church-wide, or class setting.
Receive built-out teaching notes on this topic of Spirit-Empowered Faith that could be used as small group leader notes, personal study and growth, or even sermon outlines.
This Spirit-Empowered Faith framework is built into various resources to help you connect with these outcomes in a deeper way. These resources have experiential exercises in them that tie to specific outcomes and areas of focus. Check out these resources and continue your growth of becoming a Spirit-Empowered disciple of Christ.
Scripture tells us that Jesus lives to make intercession; He lives to pray! If you listen closely, you'll hear what He is praying for: the burdens of your heart, the needs of your life—the Savior is praying for you. Jesus talks to God on our behalf, but is He praying alone? What would it mean if we joined Jesus in prayer?
Conversation is a natural part of life, but most people think communication with God through a vibrant life of prayer isn't possible or is only for "super Christians."
Conversation with God shares spiritual insights and provides a clear path for all people to experience a deeper relationship with God through prayer. You can walk with the Father more intimately than ever before.
A collection of various authors helps us process though the times we just need to Cry Out To The Lord! Learn to look up when everything is falling apart. Call out to the Lord in humility and brokenness. Rely fully on the power of the Spirit. Enter into bold and believing prayer. Live out the mission of Christ.
Who is God? Is He angry and aggressive? Maybe He's just interested in punishing people. Does He care for the weak, sick, and protect children from bad dreams? Or perhaps, He's a genie who gives us everything we want if we believe in Him enough. Does God really hate homosexuals and Muslims? What is God like? How does He view me? What does He want me to do? To understand the mind of God we must first understand His heart. Suppose God actually loves us and wants what is best for us. How might this affect our understanding of God and our openness to follow Him?
This Is That! shows you how you can establish and share your experience with God in ways that will enhance your relationship with Christ and benefit generations to come. This compilation of wisdom from past and present ministry greats, such as Derek Prince and Ron Luce, imparts the importance of spiritual intimacy with God. Too many Christians today lack the knowledge about, and a connection with, the Holy Spirit, but each resource in This Is That! includes 4 key reflections - experience, humility, sharing and destiny - to bring you face to face with the reality of the Holy Spirit in your life. Journaling sections help you examine your supernatural walk and facilititate discussions with family, friends and leaders.

The Experiential Gospel of John
The Experiential Gospel of John is designed to engage followers of Jesus as they impart both the gospel and live out a relevant, daily faith (1 Thessalonians 2:7-8). This resource is unique; it is unlike any of the resources you've likely read before because the exercises in each chapter were written with the specific goal of engaging you in a Spirit-empowered faith. These exercises are created to move beyond seeking to simply know or study God's truth and move toward actually experiencing it. Why is this important? It's only an experiential, Spirit-empowered faith that can change our lives and the lives of those around us.
Josh joins his son, Sean, to draw on his life's work and comprehensively address a vital issue: why an entire generation of young Christians and millions of older believers are confused about what they believe, why they believe it, and how it's relevant.
The Unshakable Truth is uniquely positioned for younger Christians because it presents apologetics relationally, focusing on how Christianity's doctrines affect relationships. The authors…
ground every assertion in the overarching story of creation, incarnation, and re-creation.
distill 12 crucial "faith statements." For example, "A personal Creator God exists."
explain why each statement is trustworthy, how it applies to real life, and using examples, stories, and experiences?what its relevance is.
A spiritual gold mine for parents, youth workers, pastors?anyone wanting to reveal Christianity's relevance to today's life and culture.
Time-tested and honored marriage-building resource from Dr. David & Teresa Ferguson. A practical guide to discovering the secrets of a really good marriage. This resource offers something for every marriage relationship. Practical help to make good marriages better, and hope and healing for troubled relationships.

Whether you want to prepare for getting married, improve a good marriage, or rebuild a troubled relationship, Intimate Encounters gives you the tools you need to find the closeness you desire.
Listen carefully and you will hear it.... the heart cry for fathers.
Your own heart may be longing for a spiritual father or a mentor. Your children might be missing the loving protection and consistent presence of a dad. You may be burdened by the epidemic of fatherlessness in our generation and your heart aches because of the painful suffering it has produced.What's the answer to these cries of the heart?
"Honor your father and your mother, as the LORD your God has commanded you, that your days may be prolonged and that it may go well with you…" (Deuteronomy 5:16).
A blueprint for renovating relationships:
Christ-centered "renovation" for any marriage, family, or single adult relationship.
Equipping parents to raise "faith-filled" children and teens.
An inter-generational strategy for bringing "family" together to encounter God at His word.
Applicable for marrieds or singles of any age.
Taking your faith "out the door" into the workplace, community, school and beyond...
The Impact Student Leadership Bible is the best resource to equip young leaders today. It presents hundreds of articles, notes and study aids aimed at developing a balanced, healthy Christian worldview. Readers discover strong, Scripturally based understanding of kingdom life, servanthood, and God's planned destiny. This Bible provides tools and resources to equip, empower, and enable young men and women to make a differnece in their world and walk with confidence in their respective callings. Features the trusted NKJV translations. The Impact Student Leadership Devotional has over 40 contributors to it that cover many of the topics young leaders face today.
God is moving today! God's desire is to draw all people to Himself. Why should this profound truth matter? Because we are living in an extraordinary moment when God is awakening the world through the reconciling love of Jesus and the power of the Holy Spirit. What if the Lord was already awakening you, your family, your church, your city? Are you open to the chance that God's Spirit, without warning, could sweep through your own life?
The Great Commandment Principle
How relevant is the modern day church to hurting and needy people? How effective are today's followers of Jesus in meeting the real needs of people?
The Great Commandment Principle reveals a first-century truth for a twentyfirst-century culture— a simple but profound way of relating to God and others that will restore great relevance to the church while deepening your personal relationships with others. A community of Jesus-followers should be a center of healing and wholeness:
A community where broken people can find healing.
A community where people experience Great Commandment love and are never alone.
A community where Jesus followers actually do the Bible.
A community where transformation is real and witness is a lifestyle.
31 Days of Prayer for My Pastor
Prayer for your pastor can change your church, your pastor, and you!
Church members need care, counsel, wisdom, and direction. And people outside the church need the gospel. These demands create unique pressures for every pastor. A pastor who says yes to all of the ministry needs often says no to a spouse and kids. When pastors have a personal crisis, many pastors may feel alone and have few people to turn to for true support.