Why a Relational Message Matters?

Family, Marriage, & Singles
70% of women view marriage as their strongest social support; men happy with their marriage live long, healthier more fulfilling lives; disconnection among singles is both their greatest threat and glaring opportunity.
A pastor's self-leadership and vulnerable preaching are crucial to imparting faith to the next generations and equipping Spirit-empowered disciples for life on mission.
Almost unanimously, Jesus followers view their spiritual growth as important but can't do so ALONE, as 84% of those surveyed want to be discipled by a mentor or in a small group.
Unlike past Great Awakenings led by unique individuals.... Jonathan Edwards, Charles Finney, Dwight J. Moody and others, many today are embracing a JESUS NOW Awakening as the Spirit moves through caring networks of Spirit-empowered believers.
Surveys indicate that critical to a millennial's identity today is not financial status, education, or job titles like previous generations, but rather family, community, and encouragement of personal passions to impact their world.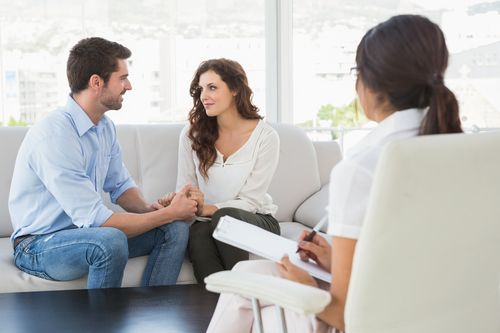 We are from birth, "hard-wired to connect" for caring relationships with our Creator and meaningful people. Without these relationships, bad things happen!
To a vast number of the unchurched, we are answering questions they are not asking, we are providing solutions to problems they don't face. We are often irrelevant to the people we need to reach the most. They leave our gatherings feeling just as alone as when they came.

We believe the gospel of Jesus Christ and his power are completely sufficient to transform the lives of men and women. We are not out to change the Word of God or make up something new. We're simply asking the question, if the problem is not God and his Gospel, then where are things getting lost in translation? Is it possible that somewhere between God's ultimate solution and the world's crying need, the message of hope is becoming garbled?
Perhaps part of the reason we continue to preach an irrelevant message to the watching world is because we ourselves haven't fully understood and embraced the full heart of God towards us. Is there a certain limit or ceiling we'll continue to hit until we allow the Spirit of God to do this same work in our own lives?
It's hard to present a loving relevant Savior to the world when our own relationships are breaking apart; there's division, hypocrisy, and judgmentalism among us; and we aren't experiencing the deep healing our own souls desperately need from life's pains and struggles.
Might there be a fresh work God wants to do in us as we seek to love our neighbor as ourselves?
What might be the solution to this disconnect?
When asked which commandment was the most important to follow, Jesus answered by saying,
"You shall love the Lord your God with all your heart, with all your soul, and with all your mind.' This is the great and foremost commandment. The second is like it, 'you shall love your neighbor as yourself. On these two commandments depends the whole Law and the Prophets" (Matthew 22:37-40).
This Great Commandment to love God and love people defines the true identity of those who are called his church. Great Commandment love is at the heart of who we are and what we do. Compare Christ's Great Commandment with the equally important Great Commission:
"Go therefore and make disciples of all the nations, baptizing them in the name of the Father and the Son and the Holy Spirit, teaching them to observe all that I commanded you" (Matthew 28:19-20).

The Great Commission - to declare God's truth on the vital issues of sin, Scripture, and salvation, and to call people to yield in obedience to God, relates more to the mission of the church. The Great Commandment - to love God and love others defines our identity or hearts as a church.
Great Commission living empowered by Great Commandment love.
As we walk out this Great Commandment Principle, we increasingly become Spirit-Empowered Disciples who are better able to love and serve the world around us. A Spirit-Empowered Disciple is someone who:
As we experience how we've been loved by Christ, we are freed up to love others and meet them at their point of need. Philippians 4:19 says, "And my God will supply every need of yours according to his riches in glory in Christ Jesus. To our God and Father be glory forever and ever. Amen."

Our God is a need-meeting God! We are intimately known and cared for by our Heavenly Father through Christ. As we experience the love and acceptance of Christ in our own lives, we are then able to love others and meet their needs.
Relational Needs
Just like we need air, food, water, and sleep
we all have relational needs


Take the free Relational Needs inventory to see what your top 3 relational needs are and how those might look for you
See all 10 of the Relational Needs explained and their application to your life.
This relational message is lived-out through our network of
kingdom-minded leaders around the world. See the message applied to your context and where you could fit into this network of loving God, loving others, and making disciples!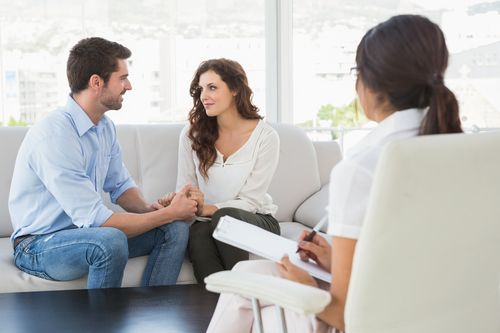 "The Great Commandment Principle" Resource Kit
The Great Commandment Principle offers a first-century truth for a twenty-first century culture - a simple but profound way of relating to God and people. This truth will restore great relevance to the church while also deepening relationships with others.
A community of Jesus followers should be a place where the world can find: healing and wholeness; Great Commandment love; are never alone; the Word being lived out; and transformation that is a lifestyle and not a
one-time event.
"Too long have we as evangelistically minded believers focused on 'being right' instead of loving greatly. Here is a foretaste of a new genre I believe the Holy Spirit is seeking to beget as we step into a new millennium."
– Jack W. Hayford, D.Litt., Pastor, The Church on the Way, Van Nuys, CA
"Profound insight! Culturally relevant! Life changing! The Great Commandment Principle is the work of a lifetime with a transforming message. Read it, apply its message, and your ministry and relationships will never again be the same."
– Josh McDowell, Josh McDowell Ministries
Ready to experience life more abundantly?
Meaningful relationships with God and others awaits you!