Marriage Staff Meetings: A Meeting of Minds and Hearts
In healthy marriages, couples make it a priority to schedule time to communicate. Some couples even call them their Marriage Staff Meetings!
Here are some conversation starters for your next Marriage Staff Meeting:
DO THE BOOK BY EXPERIENCING:Colossians 3:15b
, "
As members of one body you are called to live in peace. And always be thankful.
"
We can all benefit from words of appreciation, so look for specific ways to say words of "thanks" to your spouse.
"I appreciate the way you ___ this past week. It meant a lot to me when you ___."
DO THE BOOK BY EXPERIENCING:Ephesians 4:15
, "
Speak the truth in love.
"
Relationally healthy couples heal and resolve their inevitable hurts rather than ignore them or retaliate for them. Ask each other these questions (don't be condemning in your answers, or defensive in your responses):
"What did I do this week that made you feel loved and appreciated?"
"What might I have done, or not done this week, that upset you, or hindered our intimacy?"
DO THE BOOK BY EXPERIENCING:Philippians 2:4
, "
Look not only to your own interests, but also to the interests of others.
"
Accomplishing things together builds intimacy. Plan out the family calendar for the next two weeks. Schedule private times together, plan some family time, discuss individual schedules and respectfully consider the interests of your spouse.
"What would you like to do over the next couple of weeks? I look forward to doing that with you."
BONUS IDEA:
If you don't already have one, plan a Marriage Staff Meeting to
write out a family budget, TOGETHER!
Include all anticipated income and expenses and then develop a plan to stick with it.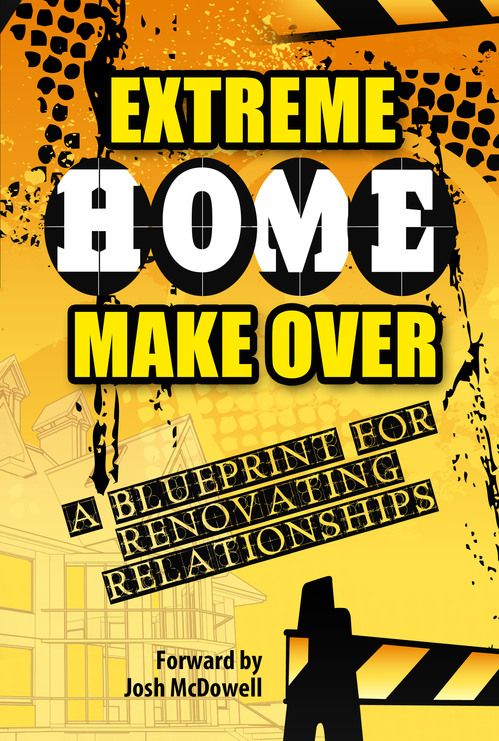 Did you enjoy this month's content? It is an excerpt from
EXTREME HOME MAKEOVER
. Pick up a copy today for a complete look at relationships in and around your family!