Asking the Right Questions
"A new commandment I give you that you love one another; as I have loved you, that you also love one another"
(John 13:34).
In order to deepen relationships, we must learn to ask questions that move conversations from the surface to more intentional knowing of one another.

FIRST, take initiative this week to begin more conversations. We all have a tendency to rush past the opportunities to make relational connections, so slow down and make conversation. Don't just wave at your neighbor/co-worker—wave and walk towards them, with a question you are ready to ask!
Initiating a conversation might start with:
How has your day been? What's been the best part?
What do you and your family like to do for fun?
It sure is hot outside. Summer is definitely here.
What's your favorite season of the year?
Have you always lived in the area?
SECONDLY, find ways to ask more relational questions during your connections with people. Ask more questions about their lives, their families, their feelings, and needs. In case we need the reminder—be sure to listen! Give your undivided, full attention to the people God places in your path.
Deepening a conversation might sound like:
How did you come to be a part of this office? What's the path that brought you here?
Who's the one person you would most like to have dinner with?
Where's the one place you would most like to travel?
What's your favorite memory?
What are you passionate about?
What was the worst part of your day? (This is your opportunity to comfort!)
Some follow-up questions to deepen a conversation might sound like:
Have you ever experienced something like that before?
Wow, that sounds interesting. Would you tell me more about that?
How did that make you feel?
Asking the Right Questions and knowing one another deeply is an important part of loving like we have been loved by God.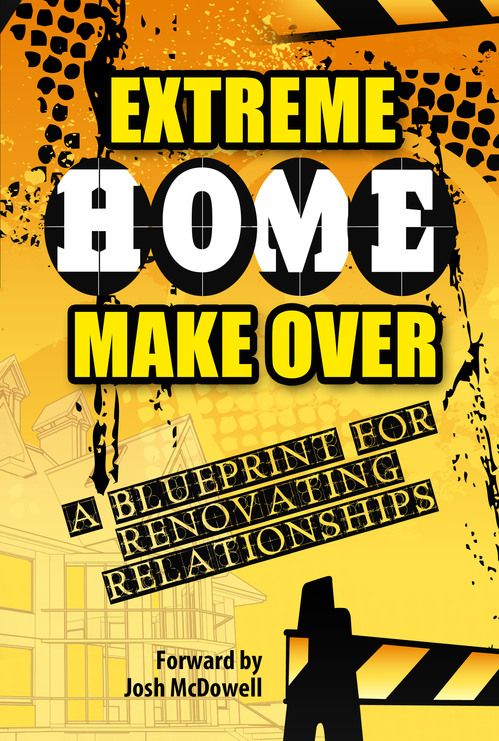 Did you enjoy this month's content? It is an excerpt from
EXTREME HOME MAKEOVER
. Pick up a copy today for a complete look at relationships in and around your family!