Welcome to the
Called 2 Love Journey
The Called 2 Love Journey is an initiative of the Great Commandment Network to:
Renew Pastors
Recalibrate Churches
Restore Spirit-empowered Discipleship
Revitalize Communities
How does this journey work?
Called 2 Love through the Acts 2 Journey
The church's original and intended operating system turned the world upside down for Jesus Christ. It was built upon the powerful simplicity of Great Commission Living empowered by Great Commandment Love (Matthew 22; 28). In short, it was simply living out Christ's NEW COMMANDMENT: "A new commandment I give to you that you love one another even as I have loved you" (John 13:34).
These gatherings will mentor pastors and their leadership in:
How to take their church to the next level in worship, fellowship, discipleship, outreach and service.
Planting churches that last—and make disciples who make disciples
Imagine ...
Growing your church younger
Passing on faith to next generations
Looking more like your neighborhood
Engaging Jesus-followers in missional living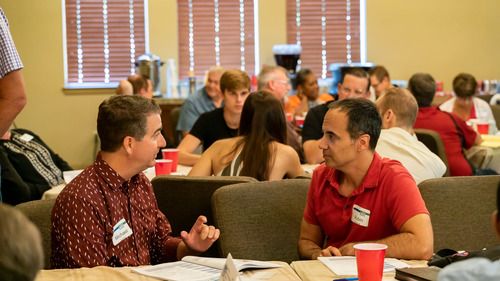 In this 12–18 month relational journey, pastors and their leadership teams will experience how to:
Personally live out a Called2Love testimony of loving like Jesus—beginning at home
Reshape church culture based upon twelve Called 2 Love principles
Deepen caring connections as a ministry team, in order to extend the love of Jesus into community transformation and global witness
Develop fresh perspectives on church mission, vision and values which help take any church to the next level
Incorporate Spirit-empowered discipleship outcomes as foundational to sermon and small group planning, Bible study and evangelism, ministry and mission strategies
Replicate the Called 2 Love training principles and experiences with your church leadership team through:

Digital resources and video content
Preaching/teaching resources
Staff/Team Meeting material with practical applications
Called 2 Love Comedy Date Nights are evenings for you and your partner to take a break from the stress and responsibilities of life. They're a time to come laugh, meet new people, and grow closer in your relationship. We hope you'll come to know your partner better and leave the Date Night with tangible ways to love each other.

The nights are full of games, photo opportunities, laughter, and resources for strengthening your relationship. You'll also learn about opportunities to attend workshops and events in your city that will help you continue to grow closer as a couple.
IMAGINE Leadership Summits
IMAGINE Leadership Summits are conferences held across the country with leaders and presenters from all across the world, to come together to imagine a different world where disciples of Jesus are making disciples who are making disciples. These events are filled with impactful general session gatherings, lively worship, engaging workshop tracks, and meaningful relationship building and networking. You will leave these events more equipped to live out the Great Commandment and Great Commission in your sphere of influence.
Find the Journey in YOUR City!